Single Slope Prefab Tiny Steel Framed Homes
42 m2 Two Bedroom , One bathroom , Kitchen & Living Room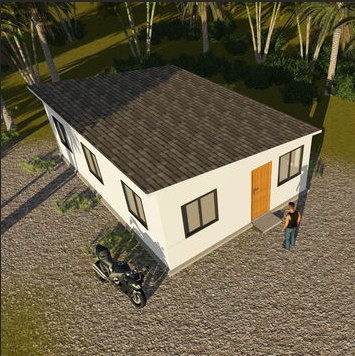 Feature of the light gauge steel villa :
-Cost effective
-Strong steel kit frames
- Use recycled materials
-Build easier and quicker
-Minimum waste during manufacture
-Fire, pest and cyclone resistant
-Suitable to rural, urban, metro and coastal locations
-Custom designs to suit various land topographies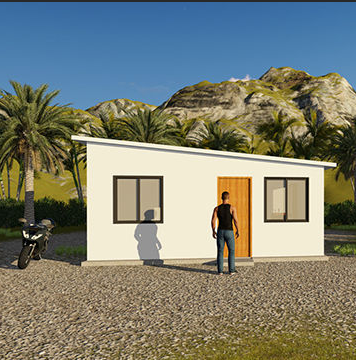 Technical Parameters Of the Prefab villa
a. Wind Load : 120 km/h max.
b. Earth quack resistance : up to 8 grade
c. Snow load : 1.0 KN/m2
d. Roof dead load : 1.0 kn/m2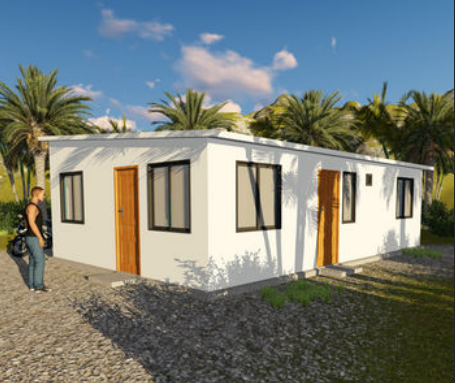 Housing solutions :
Light gauge steel framing , G550 Galvalume AZ150
Exterior Wall Decoration : By coating
Interior wall : gypsum board + paint
Roof Decoration : Asphalt shingle
Floor : Ceramic tiles
Ceiling : gypsum board / aluminous gusset plate
Electrical /Pipelines : Optional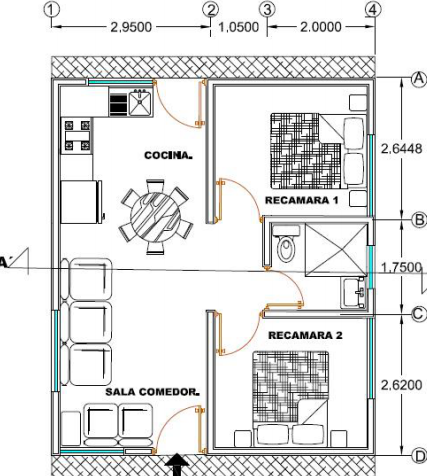 For more information or questions , welcome to contact us !