20ft Luxury Customized Expandable container
2020/8/13 16:35:27
  The use of expandable container house as a building material has grown in popularity of the past several years due to their inherent strength, wide availability, and relatively low expense. We have also started to see people build homes with containers because they are seen as more eco-friendly than traditional building materials such as brick and cement.
  The foladble modular expandabdle container house have been retro-fitted with functional container house accessories. These container home units are transportable and comfortable to live in temporarily or permanently.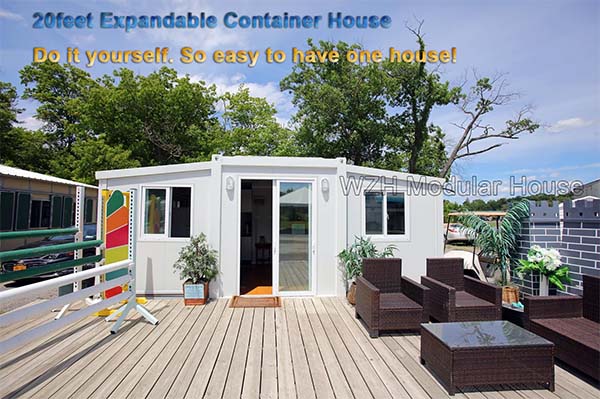 They are fitted with power and lighting and can be accessorised to suit your requirements.
  Container houses are becoming increasing popular in this new age of sustainable living, as our container houses are constructed from recycled shipping containers. We can design a portable container home to your specific needs.
  our company as a 20ft Luxury Customized Expandable container supplier in China ,provide 20ft Luxury Customized Expandable container ,if you need that pls contact us.