steel structure steel building designwarehouse structural steel prefab steel structures
  The roof and wall can be made of composite panel or veneer. Galvanized sheet metal can prevent rust and corrosion. The use of self-tapping screw can make the connection between the plates more closely, to prevent leakage. Composite panel for roof and wall can also be used in our system such as polystyrene, glass fiber, rock wool, polyurethane sandwich panel which have good thermal insulation, heat insulation, fire-retardant performace. The wall of the steel structure maintenance also can use brick wall.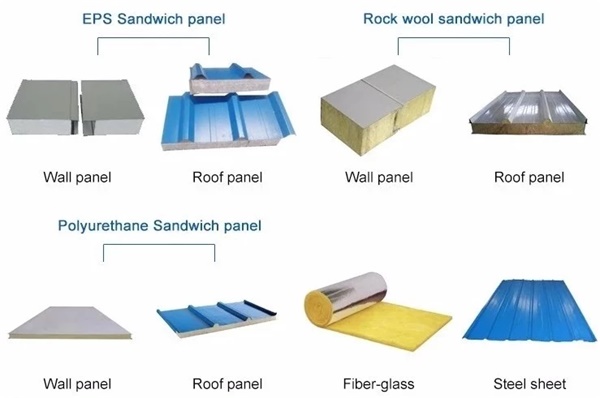 Low Cost Construction Design Steel Metal Structure Building Plans Price Prefabricated Warehouse
  A: Components of galvanized light steel structure
  1) Wall panel: sandwich panel with color steel two sides and EPS foam filling
  width:1200mm 1k=1200
  2) Column: C style steel, H shape
  3) Floor beam: C style steel,200*40*2.0mm
  4) Floor: light magnesium board (our patent)
  5) Stair: metal
  6) Roof truss: angle steel
  7) Purling tube metal
  8) Roof panel: corrugated sandwich panel with color steel two sides and EPS foam filling
  9) Wave height: 35mm
  10) Trim of tile: color steel sheet
  11) Door: aluminum frame with panel same as wall, with lock
  12) Rust-proof way of building: painted or GI.
  our company as a Industrial Steel Structure Construction Building Factory in China ,provide low price Industrial Construction Building ,if you need that pls contact us.