Modern container prefabricated house
2020/11/5 15:23:35
  Detachable container house has many advantages, such as its apperance is customized,it's easy to install and load,and it has many different applications.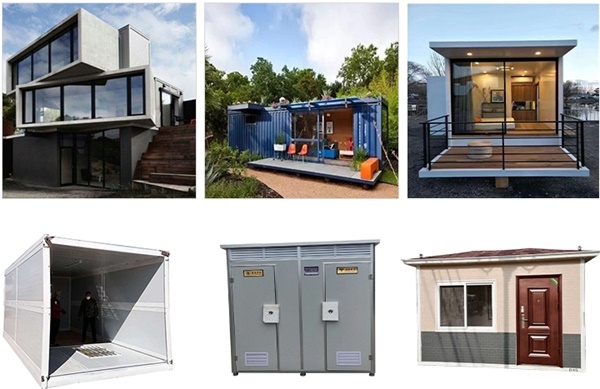 Advantages of Modern container prefabricated house :
  1. Easy to assemble and disassemble: The houses can be assembled and disassembled for dozens of times and can be reused for many times. And the assembling only needs simple tools and doesn't need power source. The connections of the pieces of the house all adopt plugs or screw connections.
  2. Strong Structure: It adopts steel frame structure, therefore it is stable and in line with the designing code of building structure.
  3. Heat-insulation Wind insulation and Moistureproof-resistance : The roof and wall are made of color steel sandwich panel (EPS, XPS, PU or Rock Wool) which have not only good heat-insulating and fire-proof performance but also good Wind-insulation and Moistureproof-resistance.
  4. Environmental Friendly: The design of the house is envernomental friendly. It is suitable to plenty of geographical position.
  5. Customized Design:In order to satisfy your requirement , our house can customize the shape what your want. Also,your drawing are welcome.
  our company as a Detachable container house Factory in China ,provide Modern container prefabricated house ,if you need that pls contact us.