Steel structure building is made from welding H section steel as column and beam, some of them has crane beam, it's made from H steel beam too.Galvanized C ,Z section steel as wall purlin and roof purlin, Its wall and roof are made of metal steel sheet or sandwich panel. The door is electric shutter door or flat open door. Window is pvc or aluminum window. With the extensiveuse of steel structure,its advantages are increasingly significant compared with traditional building.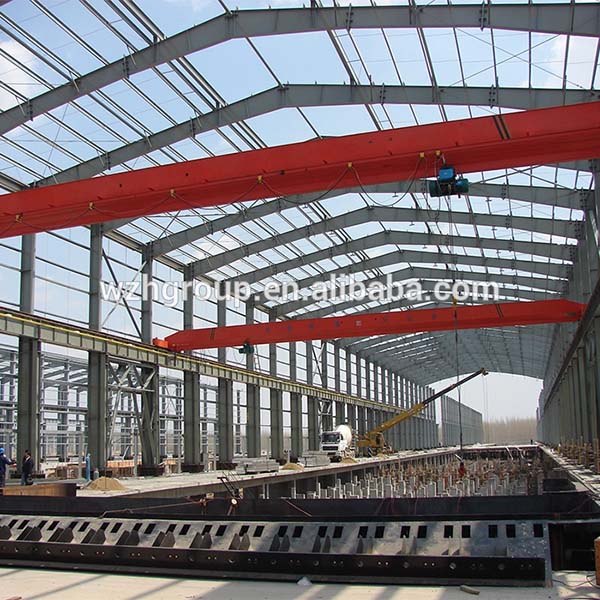 Advantages of steel structure building: steel structure warehouse
  1) Cost saving and transportation convenient, custom design available steel building
  2) The main beam and column are made of quality steel material Q355B Q345B Q235B steel structure workshop
  3) Steel structure makes the house resist heavy wind of 180km/h and 9-grade earthquake steel structures
  4) Easy assembly and disassembly several times without damage steel structure shed
  5) Widely used in construction site, office building, dormitory etc. steel structures
  6) Good environmental protection effect. Steel structure housing construction greatly reduces sand, stone and dosage of the ash.Most of the used materials are recyclable or degradable, little rubbish produced steel
  our company as a Steel structure building supplier in China ,provide Steel structure building modular prefab factory building ,if you need that pls contact us.