HDEP Plastic Portable Prefab Public Toilet For Construction
2019/1/30 11:30:09
HDEP Plastic Portable Prefab Public Toilet For Construction Site Prefab Publit Toilets
Prefab Public Toilets are made of Hi-Density Polyethylene (HDPE) - Virgin materials
This is the squatting type, which is very popular in some parts of the Eastern Hemisphere. This toilet can be easily connected to a sanitation system and it is particularly used for long-term construction sites. It comes with the toilet paper holder that has a built in shelf. This product is very easy to assemble and can be equipped with a sink, hygienic cleaning sprayer or some of our other practical accessories.
| | |
| --- | --- |
| Name | Prefab Mobile Portable Toilet / Portable Restroom |
| Material | Hi-density Polyethylene (DHPE) |
| Toilet Type | Portable Squat Toilet |
| Color | Blue, Orange, Yellow, Red, Green, Black |
| Waste Tank | 280 L |
| Clear Water | 160 L |
| Size | 1000mm*1000mm*2300m (39.37'' x 39.37'' x 90.55'') |
| Package | Unassembled or Assembled |
| Weight | 85kg (187.37lbs) |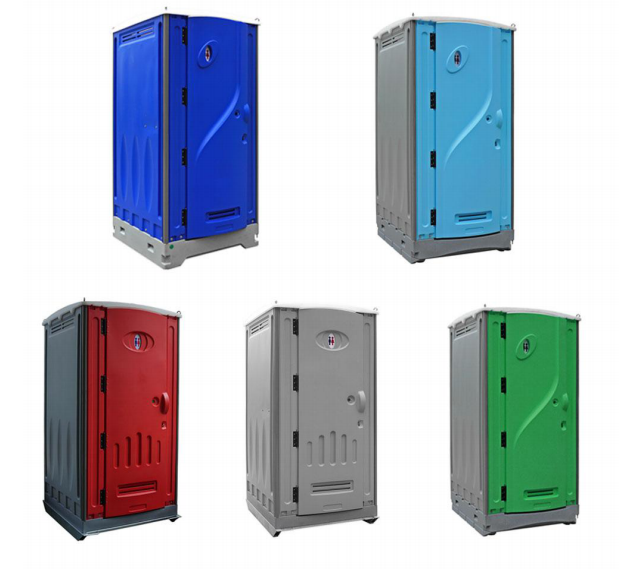 Our portable toilets are built from only the highest quality materials to meet or exceed Australian safety and environmental standards.

The cabinet roof, door, and wall panels are made from virgin high-density polyethylene with UV additive; while the toilet base is made from low-density polyethylene. This ensures that our toilets are impact resistant and impervious to water absorption while being incredibly lightweight.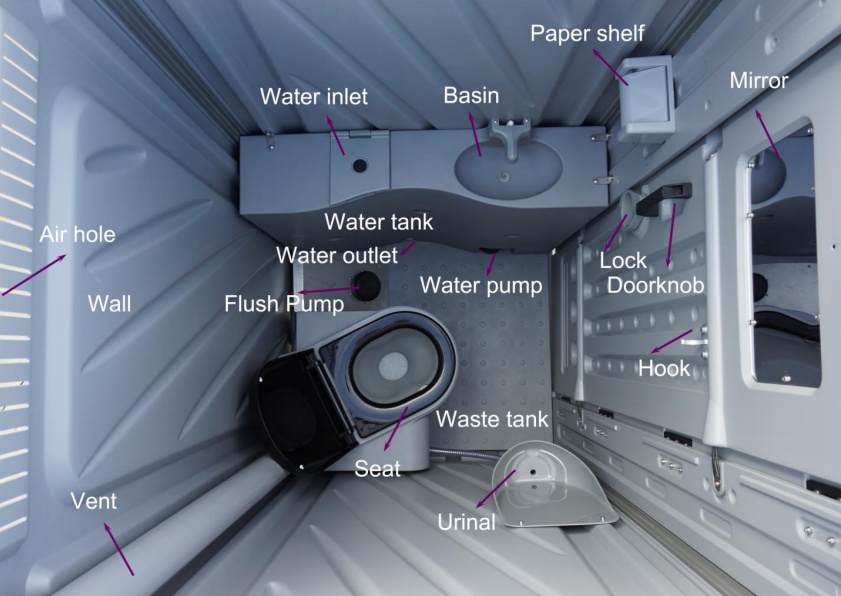 Options