Flat pack container house recognized as "factory prefabrication + site installation ". the whole container house combined roof system, floor system, wall panels and main frame structures.
  The Advantages of Modular container house:
  1. Strength and durability.
  2. Modular, The container house can be producing as modular as mass production, with earlier installation and saving space. the Max. Hight for container house can 6 layers.
  3. Labor cost saving, as the Container house are prefabricated at factory, so it is saving labor cost while installation.
  4. Easy transportation, can be delivered by Ship, Truck or Train very easy as small space packed ready.
  5. Eco-friendly.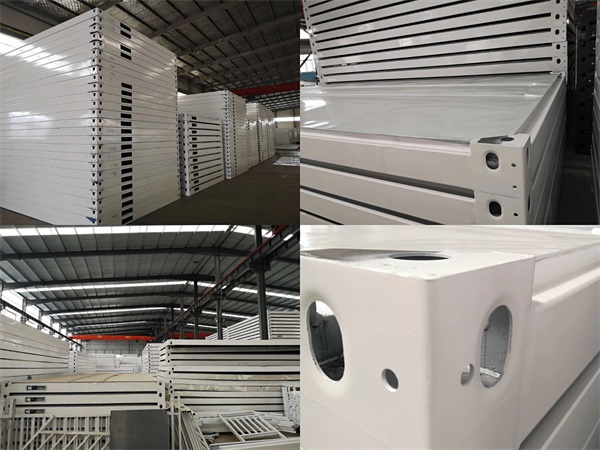 Quality Control
  1. QC processing:
  1. Every 3 months meeting for Quality Audit to solve the weakness during processing and procedures
  2. Every 6 months meeting for employee training.
  3. Producing as to the International Steel Structure Standard with ISO 9001 Quality Control System
  4. Each project, every 6 months, connecting with clients for feedback and complaints, then improve the quality control actions.
  5. Quality inspection report for every process during production. Ensure 100% good quality products.
  6. Control Start from Raw material with Lab testing the steel grade and "MTC" for each piece material
  our company as a Expandable Container House Factory in China ,provide Expandable Container House 20ft 40 ft Australia ,if you need that pls contact us.