Product Information
It can be widely used for food industry, hotels, medicine, agriculture, chemical and some other industries, which has strict requirement for the temperature and environment, such as agricultural product processing and storage, hotels, supermarket, blood banks, poultry slaughter and processing, aquaculture and processing, mushroom cultivation, dairy production, pharmaceutical processing and logistics, beverage production and processing, beer production and cooling, large-scale logistics storage, chemical product cooling and so on.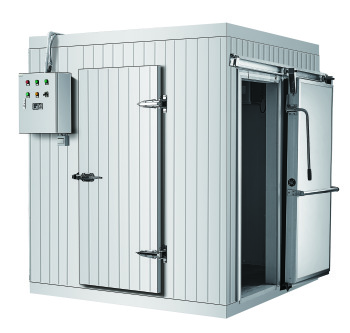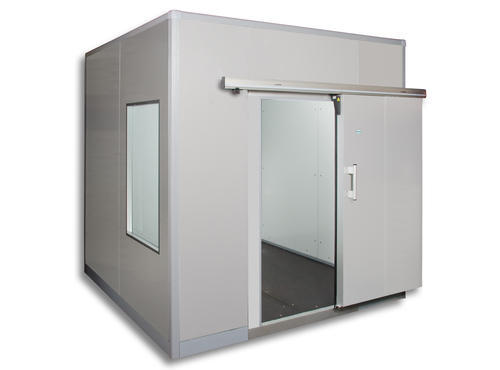 Specification
Voltage(V): 380V/50Hz, 380V/60Hz, 220V/50Hz, 220V/60Hz optional
Cooling model: Air cooled / water cooled / evaporation cooled
Compressor: American Copeland, Germany Bitzer, Italy Refcomp etc
Dimension(M): Room size(L*W*H) can be customized
Panel Material: PU panel, 42 kg/m3 density
Panel Thickness: 75mm, 100mm, 150mm, etc
Steel Plate Thickness: 0.5mm/0.6mm
Cold Room Doors: Hinged door, Sliding door, double swing door etc
Cold Room Door: Size0.8*1.8 meters, door size can be customized
Temp Controller: Thermostat
Defrost Type: Electric defrosting
Capacity: 3CBM~5000CBM
Applications: Storage Meat, vegetable, Food, Fish, fruits, medicine, chemical etc
Panel Suggested

*Official foam panel: 50mm thickness
*Processing room: 10℃50mm/75mm PU
*5℃: 75mm/100mm PU
*-18℃: 100mm/150mm PU
*-25℃/-35℃: 150mm/200mm PU
*Panel steel cover: SS, GI, aluminium etc
Temperature table for reference
Processing room: 10℃
Fruit, vegetable, dry good: 0℃~-5℃
Medicine, cake, pastry, chemical material: 0℃~-5℃
Ice storage room: -5℃~-10℃
Fish, meat storage: -18℃~-25℃
Deep freezer: -25℃~-35℃
Cold Room Panel
Optional 1:
PU sandwich panel is composed of 2 layers of weather-proof colored steel sheets and jetted the hard forms of polyurethane between 2 layers which feature fireproof materials. It is suitable for the various roofs and walls referring to the large-size factory buildings, storage, exhibition halls, gymnasiums, freezing stores, purification workshop, etc, which features temp-keeping, heat insulation, weight-bearing, weatherproof with the rich colorfulness and good appearance.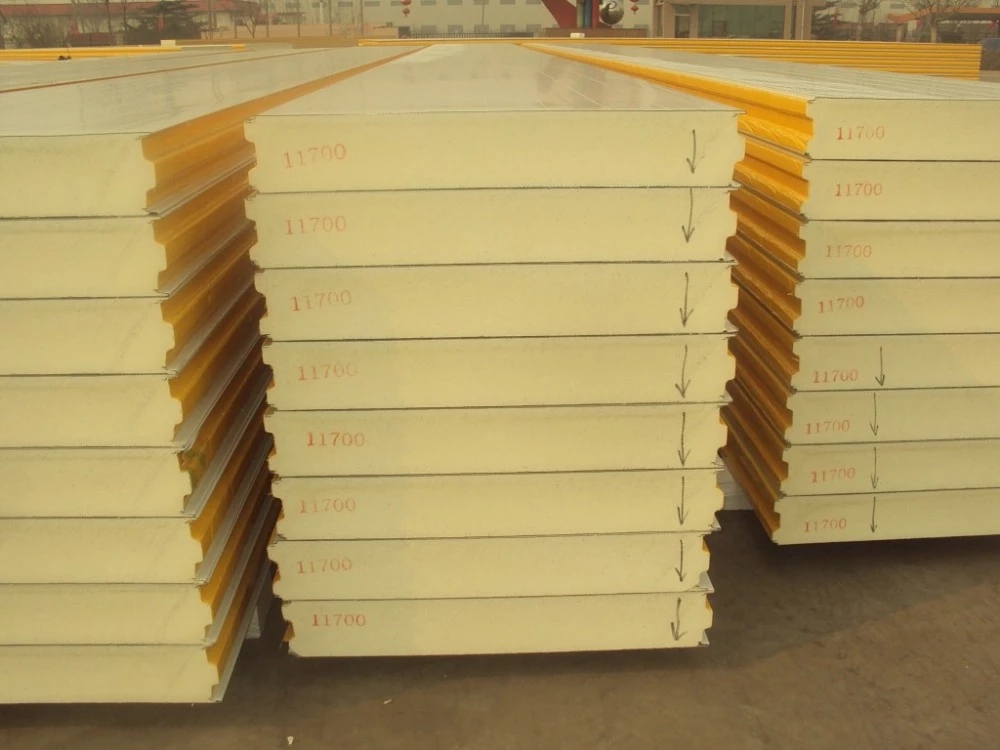 Option 2:
Cam lock PU panel joined together by means of tongue and groove and locked together by cam- lock on each side of the panel to ensure air tight joints. There's no need of rivets, thus reduce the cost and save the time. It has good performance in self-locking, strength and service life.