Product Information
Multipurpose modular container house and container casas
Advantages of the container house
1.Perfect for modular/prefab site offices,cabins,warehouse,villa,toliet,shop,hotel,camp,office.

2.Efficient, low cost designs that can be customized for end user requirements.

3.Easy for low skilled workers to assemble.

4.The light steel frame structure is strong and reliable.

5.Many modular units can be stacked and linked together to create more space.

6.Neat inside: plumbing and wires are hidden into the sandwich panel.

7. Easy to transport by sea or by truck .
Detail specification of the prefabricated container house
Size : 2400*6000*2800 mm
Steel frame : Composed Floor , roof and the steel corner post
Wall : 50/75 mm EPS/rockwool/ glass fiber /PU sandwich panel
Roof : 50-100 mm EPS/rockwool/glass fiber with single side aluminum foil
Floor : Structral board + PVC floor
Window : double glazed PVC/ aluminium alloy window
Door : Glass door , wood door and titanium magnesium alloy door
Electrical : Optional
Pipeline : Optional
Bahtroom : optional ( toilet , shower room and the wash basin )
Kitchen : optional
Technical data :
Max.wind proof : 90 km/h
Max.earthquack : 8 grade
Roof load : 1.0 KN/m2
Floor load : 2.0 kg/m2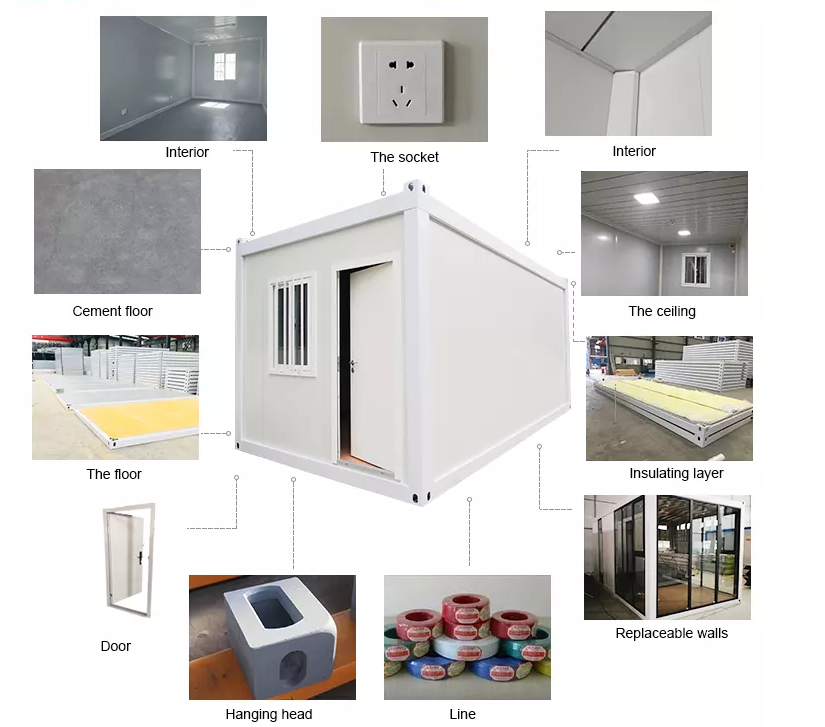 House layout : Custom made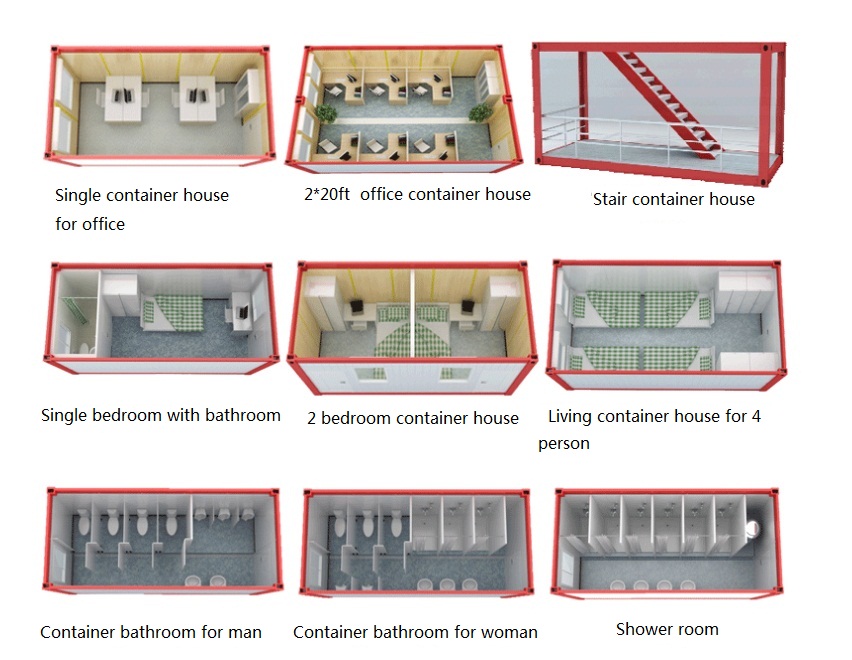 The flat pack container house is customizable , combined by short and long side ,vertical and horizontal , easier to make the modern and beautiful design ,used for living container house , hotel, holiday house , restaurant, villa etc .we are flat pack container manufacturer provide expandable container house,we can guarantee quality.
Reference project as below .
Holiday container house Prefab modular container homes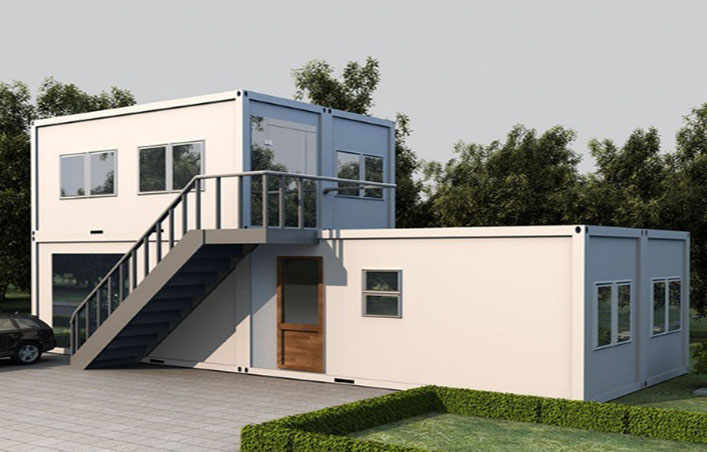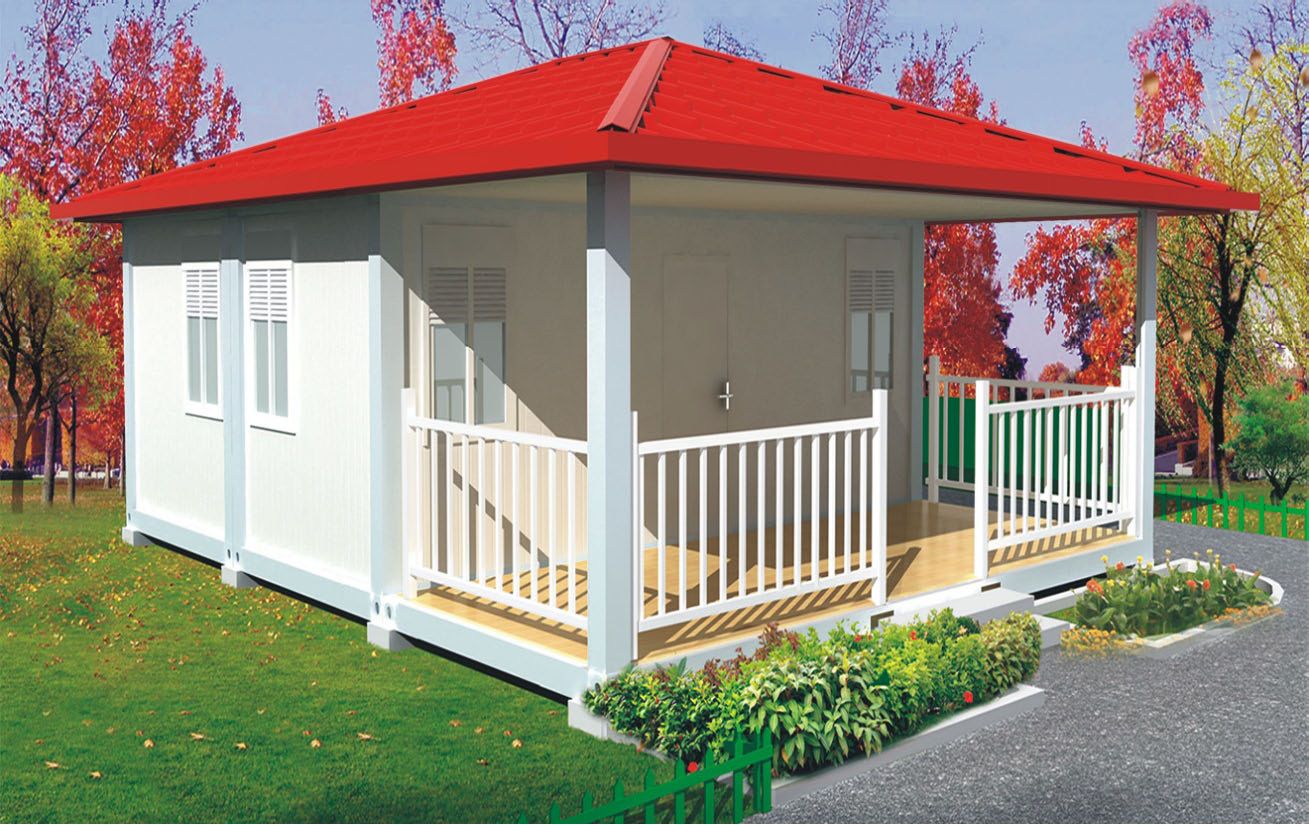 Prefabricated container homes for family Container house luxury villa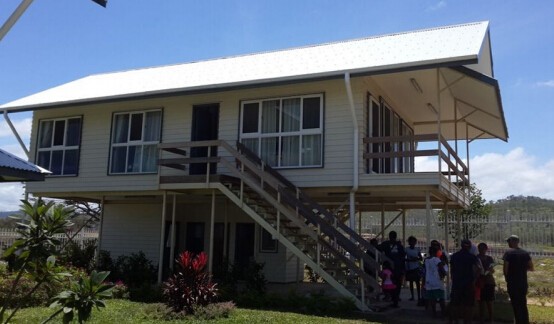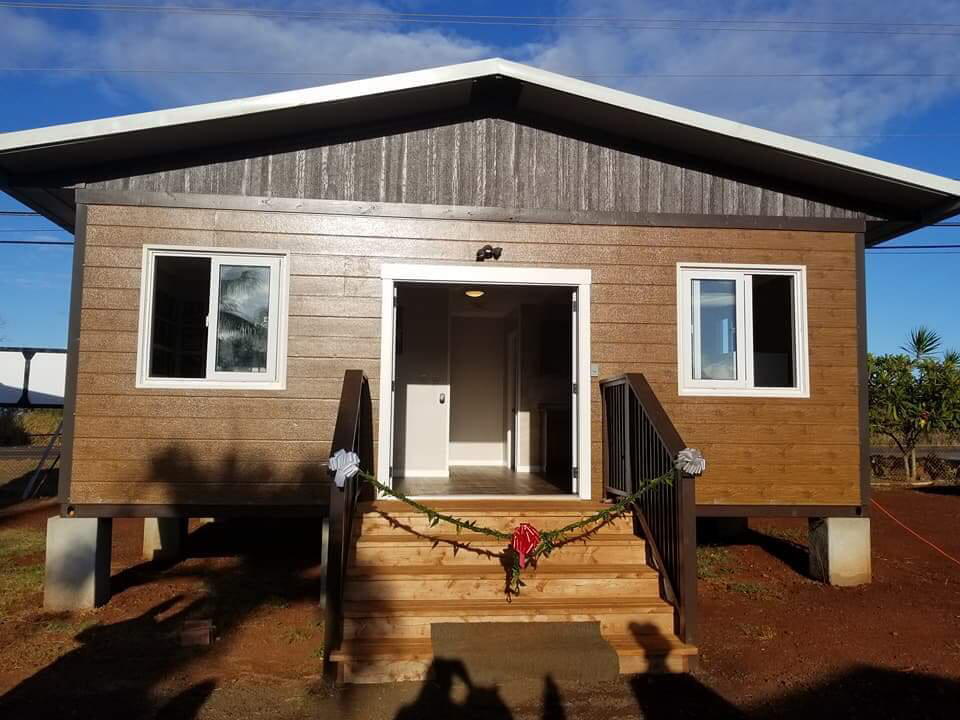 Prefab hotel