Product Information
The container house is widely used in our life , as the temporary warehouse, storage room, tool room, small production room, etc. Field operation mobile office, various construction site, temporary residence, post-earthquake settlement, highway, railway, construction, wind power, thermal power, photovoltaic, petroleum, rural dilapidated house .
The Kit house has been completely replaced by the container house . When choosing the container house , you can find the right one according to your needs .
Nowadays , the foldable container house is more popular to instead of the Kit house, by the following advantages compare with flat pack container house .we are flat pack container manufacturer provide expandable container house,we can guarantee quality.
1. Faster installation
It will take only 5 minutes to finish the assemble by 2 skilled workers
2. Smaller package and Lower transport cost
The finished house size is 5800*2500*2500 mm , and the package is 5800*2500*400 mm . L*W*H .
With Smaller package , it means that loading more in the shipping container and truck . Usually , it can load 10 sets per 40 high cubic container .
In total , the price will be lower .
3. Application
Both of the two model houses have the same use , 1-3 floor container house building is no problem , and also the custom made layout to meet different needs .
Assemble diagrammatic drawing

Container loading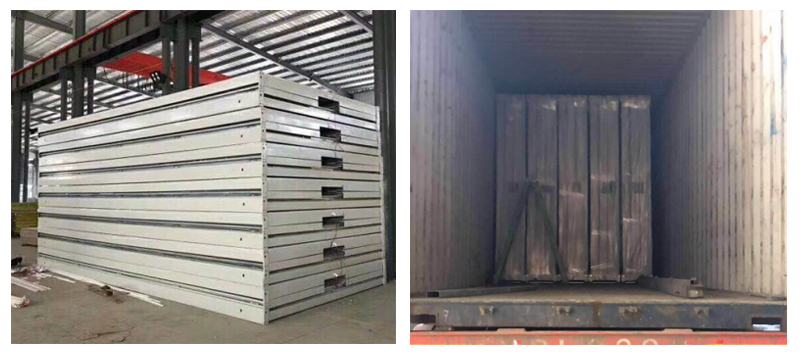 If there is any questions , welcome to contact us for more information !