Product Information

2 story container home , modular container houses
Prefabricated container house is done and combined by 8 / 20ft flat pack container house , to be 4 bedrooms with bathroom and shower , comfortable for family to live in .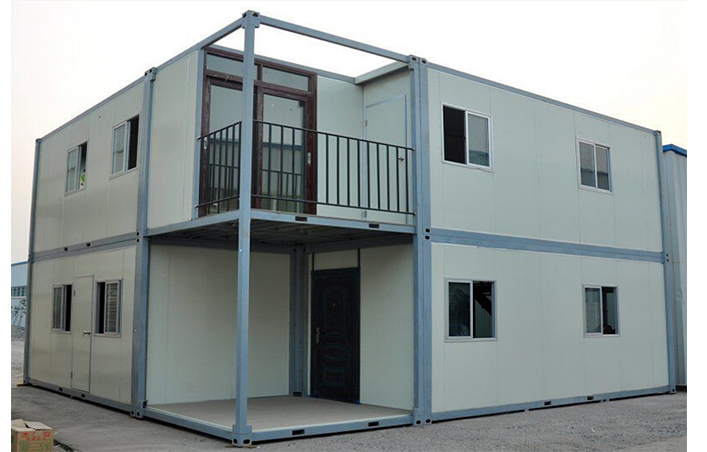 The use of containers as a building material has grown in popularity of the past several years due to their inherent strength, wide availability, and relatively low expense. We have also started to see people build homes with containers because they are seen as more eco-friendly than traditional building materials such as brick and cement.
The detail specification of the standard 20ft container house
Size : 2400*6000*2800 mm
Steel frame : Composed Floor , roof and the steel corner post
Wall : 50/75 mm EPS/rockwool/ glass fiber /PU sandwich panel
Roof : 50-100 mm EPS/rockwool/glass fiber with single side aluminum foil
Floor : Structral board + PVC floor
Window : double glazed PVC/ aluminium alloy window
Door : Glass door , wood door and titanium magnesium alloy door
Electrical : Optional
Pipeline : Optional
Bahtroom : optional ( toilet , shower room and the wash basin )
Kitchen : optional
Assemble
Easy and fast , it will take half day by 3-4 skiiled workers .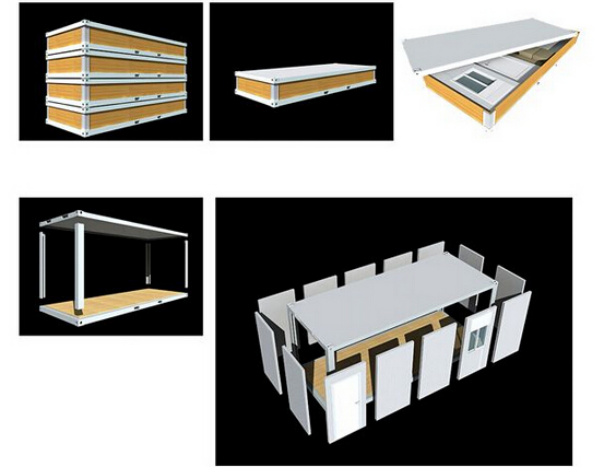 It is widely used as the living room , container bathroom , office container house , conference room, dormitory, storage , home , dormitory and guest homes etc.