Almost all of Pre-engineered long-span steel structure frame building is customized. Our engineer design it according to local wind speed, rain load, size of this steel structure warehouse ( length*width*height) and does it have other special accessories, like crane, roof fans, skylight panel, etc.? Or we following your drawings.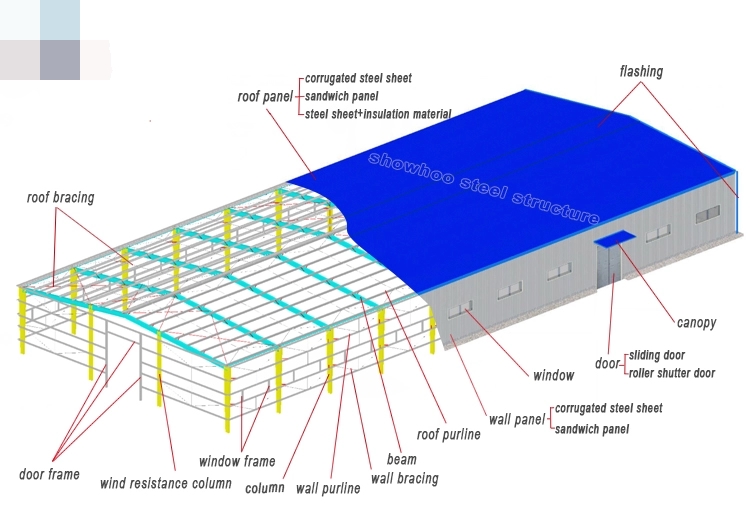 Material:
  * The coated of corrugated sheet have 4 kinds: PE, SMP, HDP and PVDF.
  A) WARRANTY
  - All our metal cabinets come with a 3 YEAR WARRANTY for manufacturing defects
  B) LOW CARBON ALLOY STEEL Q345B STEEL PLATE
  - To ensure utmost stability and strength for our products , we use high quality Q345B steel plate of varying thicknesses which results in increased life-span.
  C) DURABLE POWDER COATING WITH OWEN BAKING
  - In addition to the above , all products are subject to polyester electrostatic powder coating to ensure that they are odorless and rust-free
  D) SAFETY
  - Due to the metallic structure, the item is free from fire hazards
  E) CUSTOMIZABLE DESIGN
  - Due to our direct involvement at the core production facility, our clients have the option to "modify" any of the products with respect to their design or colour , to suit their specific requirements.
  our company as a steel structure frame building supplier in china ,provide steel structure frame building for sale ,if you need that pls contact us.