Why Expandable Container House Is So Popular?
2021/3/16 10:15:06
1.It is 99% pre assembled . The customer only need to do the 1% left installation, very fast and save labor.
2.Good insulation and excellent design
The wall panel is 50 or 75 mm thick eps sandwich panel ,it can meet the normal area needs .
The optional floor insulation , double slope roof is ok to choose .
The exterior cladding board and the balcony design makes the house seems very charming
3.Different sizes
20ft , 30ft and 40 ft is available .
4.Various Layout
1-4 bedroom layout is available
It can meet different needs , as family living house , office , resort etc
5.Removable
It is the portable house and can move to different place
6.Electrical and pipelines
Both of them are pre assembled in the house .
The electrical is customized as the customer request , Such as American , Australia, French , German standard etc.
#expandablecontainerhouse #prefabhouse #resort #modularhomes #grannyflat #prefabhouse #livingcontainerhouse #prefabricatedhouses #containerhouse
‍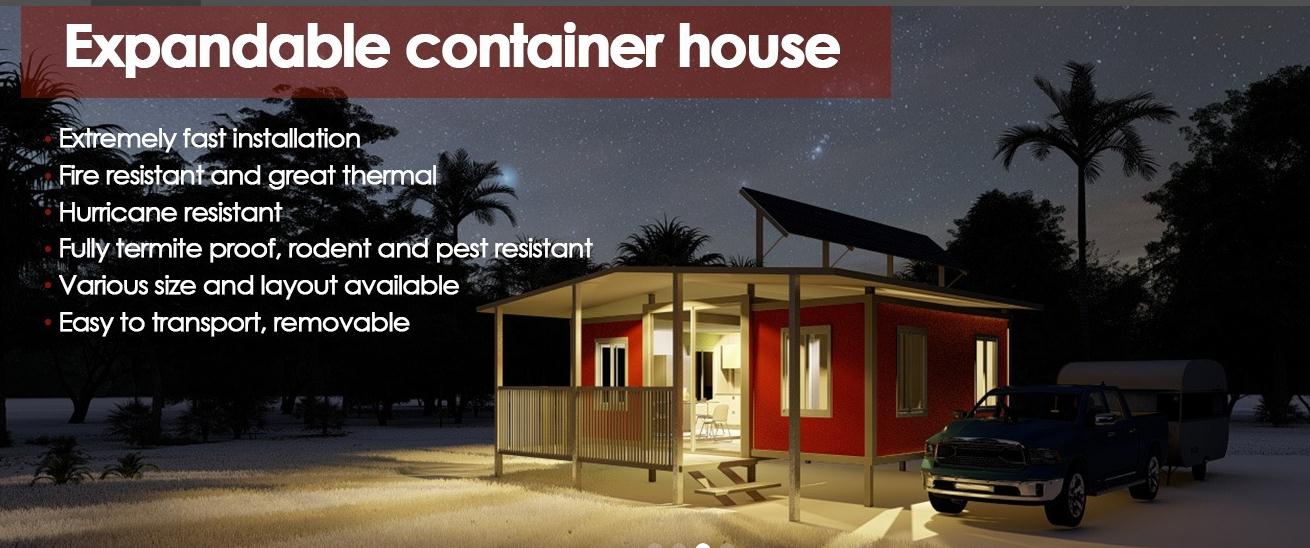 ‍