Weizhengheng Folading container house is designed and many advantages, such as fast and easy assembled, four minute to finish one house. The electricty cable lines are ready made for you. It can be folded up, and loaded into 40HQ with ten units, which can save the cost on transportation. However, many friends are worried about whether it will eak while raining. Today we do a test for four hours unders the water! It is very safe!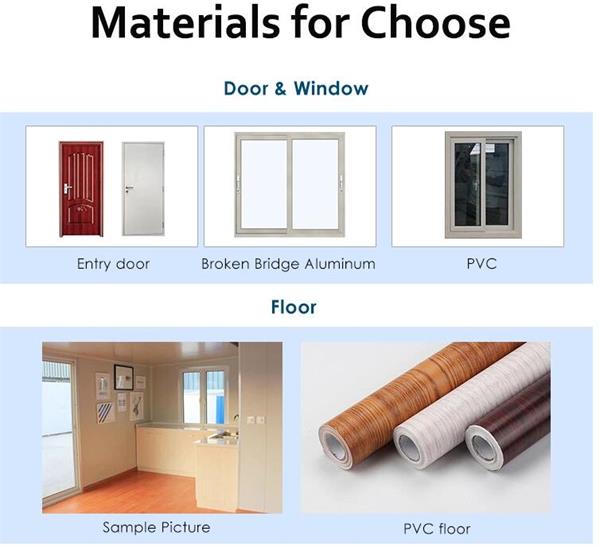 Many friends are curious for how to assemble a folding container house. How is it possible to finish one house only 4 steps=4 minutes= 1 house. So easy. Please what this video.
  Folding container unit size: 5800mm x 2500mm x 2500mm
  One 40HQ can load 10 units
  Main material: Galvanized steel structure with sandwich panel wall and doors, windows, etc.
  wall: 50mm EPS/rockwool sandwich panel
  Floor finish: 1.6mm vinyl flooring
  Advantages:
  (1) Fast installation: 10minutes/unit, save labor cost;
  (2) Anti-rust: all material use hot glavanized steel;
  (3) Waterproof ;
  (4) Fireproof:Fire rating A grade;
  (5) Simple foundation: just need the ground surface levelling;
  (6) Wind-resistant(11 level) and anti-seismic(9 grade)
  (7) Snow Load CapacityOf Roofing: 0.65kn/m2
  (8) Heat ConductivityCoefficient: 0.35kcal/m2hc
  our company as a Container House Supplier in China ,provide Folding Container House ,if you need that pls contact us.