Can you image that it is the expandable container house?
2021/5/20 15:56:33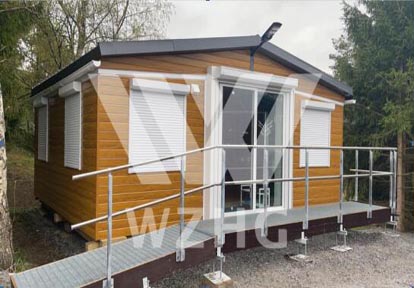 The house was built in Finland . Our lovely customer do the installation and add the balcony , gutter , blind and the roller door . It makes the house like a villa and comfortable to stay in .
Project : 20ft expandable container house to Finland
Application : Office
Basic information :
20 ft expandable container house : 37 m2
Layout : 1 big room , without bathroom and kitchen
Exterior wall decoration : 16 mm thick metal carved board
Interior wall decoration : Bamboo wood fiberboard
Extra Roof : Light gauge steel frame with 50 mm eps sandwich panel
Electrical : European standard
Assemble :
It is 99% pre assembled house , easy and fast to do the installation.
The decoration and the double slope roof need to be assembled at the building site .